"TABS FOR TUCKER"

At the NM/WT District Convention in August 2011, it was decided by the members present that can tabs would be collected and delivered to the Ronald McDonald Houses and would be done so in the name of Bob Tucker a former Governor of the District. The collection would therefor be called "Tabs for Tucker" in memory of a dedicated Member, a terrific Past Governor and Ambassador to the Ronald McDonald House.
Bob worked so hard with the Ronald McDonald Houses and try to
bring Optimist International to recognize the Houses as a major program.

Ronald McDonald House is an organization that endorsed by Optimist International, which means that the International Board of Directors has examined the organization and has found it to be suitable for partnership with Optimist Clubs.
"We are quite excited about establishing our new relationship with Ronald McDonald House," District Governor Joe Loya said. "They have made a big difference to children in a number of communities and we can't wait to continue in our work with them."

Pop Tabs
Kids Pulling for Kids Although Pop Tabs are small and easily discarded, when the entire community bands together to collect them, they really add up! By collecting the tabs off your beverage cans, soup cans and even pet food cans and donating them to the House, even the youngest child in your family can feel the pride in community service.
What are the Pop Tabs used for?

The Pop Tabs donated to the House are recycled by the Ronald McDonald House. Funds raised are used to offset Ronald McDonald House expenses such as electricity, laundry detergent, toilet paper and other consumables that families need on a daily basis.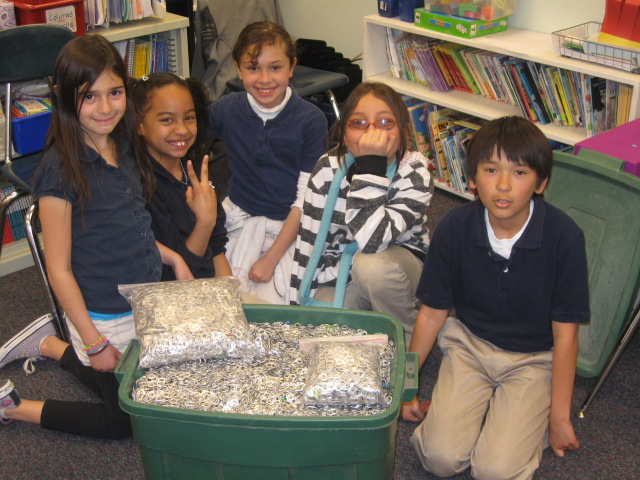 Tabs for Tucker